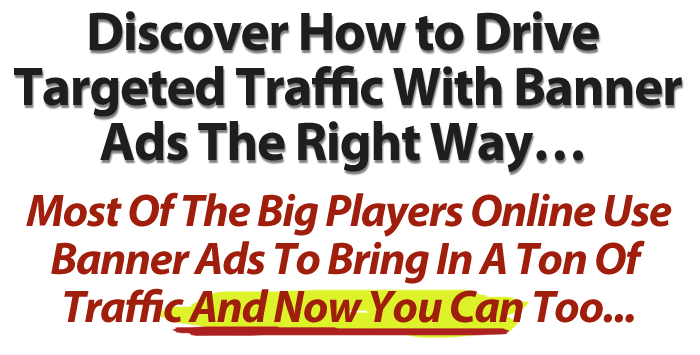 If you've been looking for a way to advertise your business in a way that actually generates high quality traffic and new customers, IntelliBanners is just what you've been looking for.
Banner advertising is a powerful tool that can increase logo recognition, promote brand awareness, and generate leads. However, trying to manage, track, and update your banner campaigns at difference sources can be a difficult task.
IntelliBanners introduces a new concept that consolidates all your banner ads into one intelligent banner. You can add, update, and remove banners from your account instead of trudging around to individual programs to do it manually.
The concept is simple:
| | |
| --- | --- |
| 1 | Setup your banner ads in your IntelliBanners account. Categorize your banners into campaigns for easy management. You can divide the campaigns by type of program, or any other way that you choose! |
| 2 | Replace your individual banner ad URLs with your IntelliBanners campaign banners. The intelligent banners work just like regular banner ads, and can be submitted to most advertising sites. |
| 3 | You will now be able to manage your banners from your IntelliBanners account. You can quickly change or update your banners without logging into each individual program you are promoting them at. You can also view your stats for each program, and see how each program compares in terms of unique hits and click-thru ratios. |
PS: Look out for the upgraded members offer when you login. We purchase a large quantity of banner advertising from leading banner sources for the gold members co-op program. That's right you can even pay us to do the banner campaigns for you, the IntelliBanners co-op can take your banner advertising to a whole new level!

Privacy Policy | Refund Policy

c 2012 IntelliBanners.com all rights reserved.